The Unforgetting
'I will have spent my life trying to understand the function of remembering, which is not the opposite of forgetting, but rather its lining. We do not remember. We rewrite memory much as history is rewritten.'

—Chris Marker, Sans Soleil


The Unforgetting (2011 - 2019) is a series of work that explores the texture of personal memory, and is made up of remnants, exploring my German ancestry, cultural identity, and the loss of my mother, who walked from Zandvoort beach into the North Sea to her untimely death on the 28th of February 1993. Often borrowing from the language of museum presentation, this body of work explores the complexities of memory in the (re)presentation of personal narratives. How much of a person remains in the objects that are left behind, and what can these objects tell us of the trauma of loss, and of how memory so easily turns to narrative.

The presentation of objects carry the weight of a family history, but the personal charge with which the images are made remains undisclosed and often obscured, encouraging a dialogue between the universal and the highly personal—images of cans of Super 8 withhold the images they contain; ceremonial glasses appear transparent and emptied of liquid; and a spectral baptismal dress appears impossibly suspended, glazed behind yellow glass: a wash of colour in an otherwise monochromatic series. The recurrence of wood throughout points towards the exploration of a certain rural Germanicity; but wood here also represents the passing of time, and of the "here I was born, and there I died," as Hitchcock's Proustian Madelaine exclaims in Vertigo, when pointing to the sawn sequoia tree. This series finds its core in the interplay between presences and absences—the absence of the mother, and the traces of her life explored in states of Unforgetting.



Super-8, 2014
Fibre based silver gelatin print
14" x 11"
Edition of 3 + 2
Taufe
2014
Fibre based silver gelatin print
50 x 40"
Edition of 3 + 2






Ancestry
2012
Fibre based silver gelatin print
14" x 11"
Edition of 3 + 2

Self Portrait
2011
Fibre based silver gelatin print
50 x 40"
Edition of 3 + 2
More Things That Matter
2014
Fibre based silver gelatin print
50 x 40"
Edition of 3 + 2
Installation view
Ravestijn Gallery, Amsterdam
2014
Installation view
Open Eye Gallery, Liverpool
2016
Modernes Leben
Unique photogram
Edition 1/1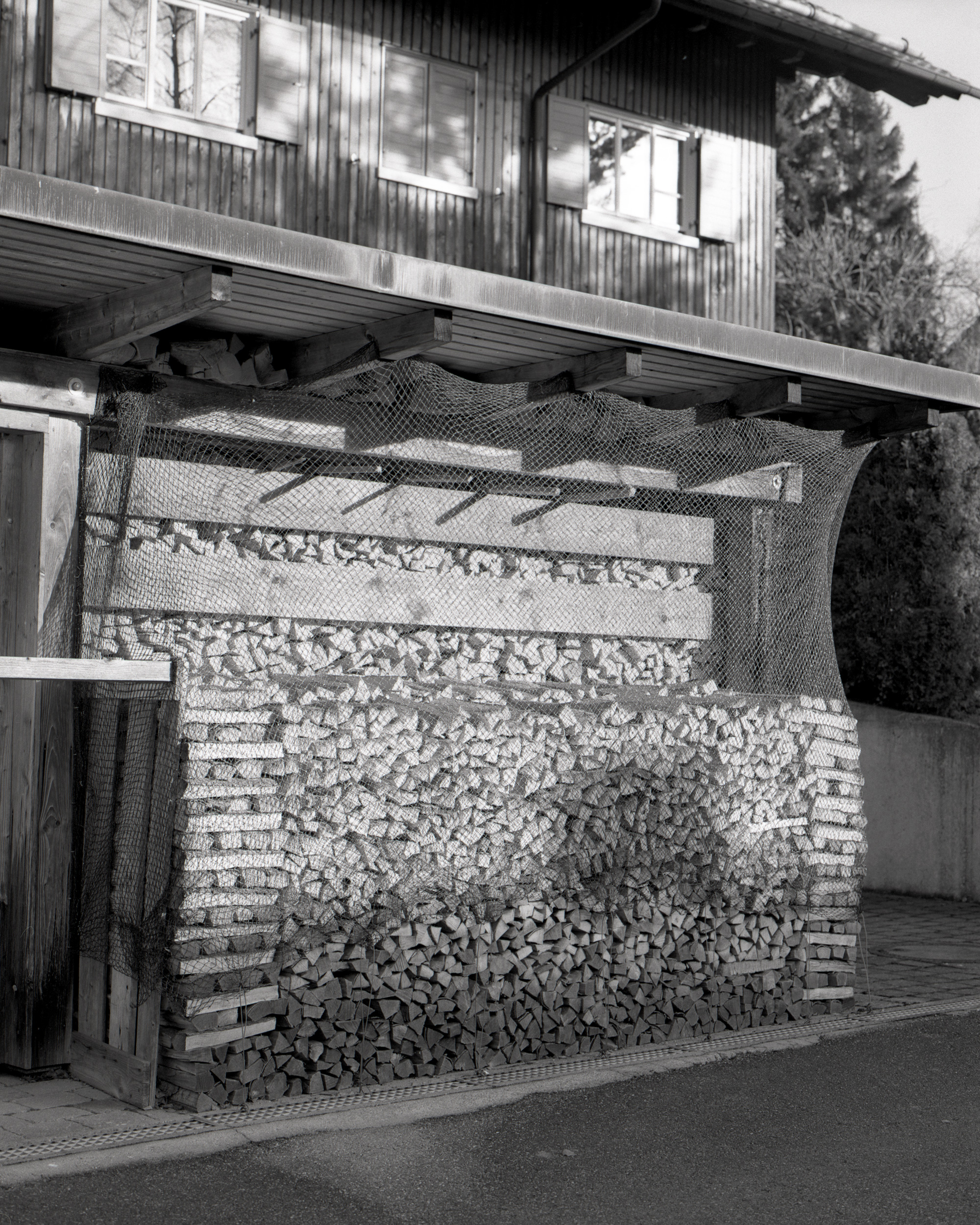 Holzhaufen
2015
Uneditioned
Repetition of three logs
Cast Jesmonite
Unique Editions of 1
2014
Installation view
Open Eye Gallery, Liverpool
2016
Love Poem in Shorthand
Scanned document
A4
2017
Uneditioned
Latch
2013
Fibre based silver gelatin print
50 x 40"
Edition of 3 + 2
Installation view
Royal College of Art, London
2014
Lightness
2014
Fibre based silver gelatin print
Jesmonite panel
50 x 40"
Edition of 3 + 2
Installation view,
Open Eye Gallery, Liverpool
2016
Ancestry
2012
Fibre based silver gelatin print
Edition of 3 + 2
Accordian
2012
Fibre based silver gelatin print
Edition of 3 + 2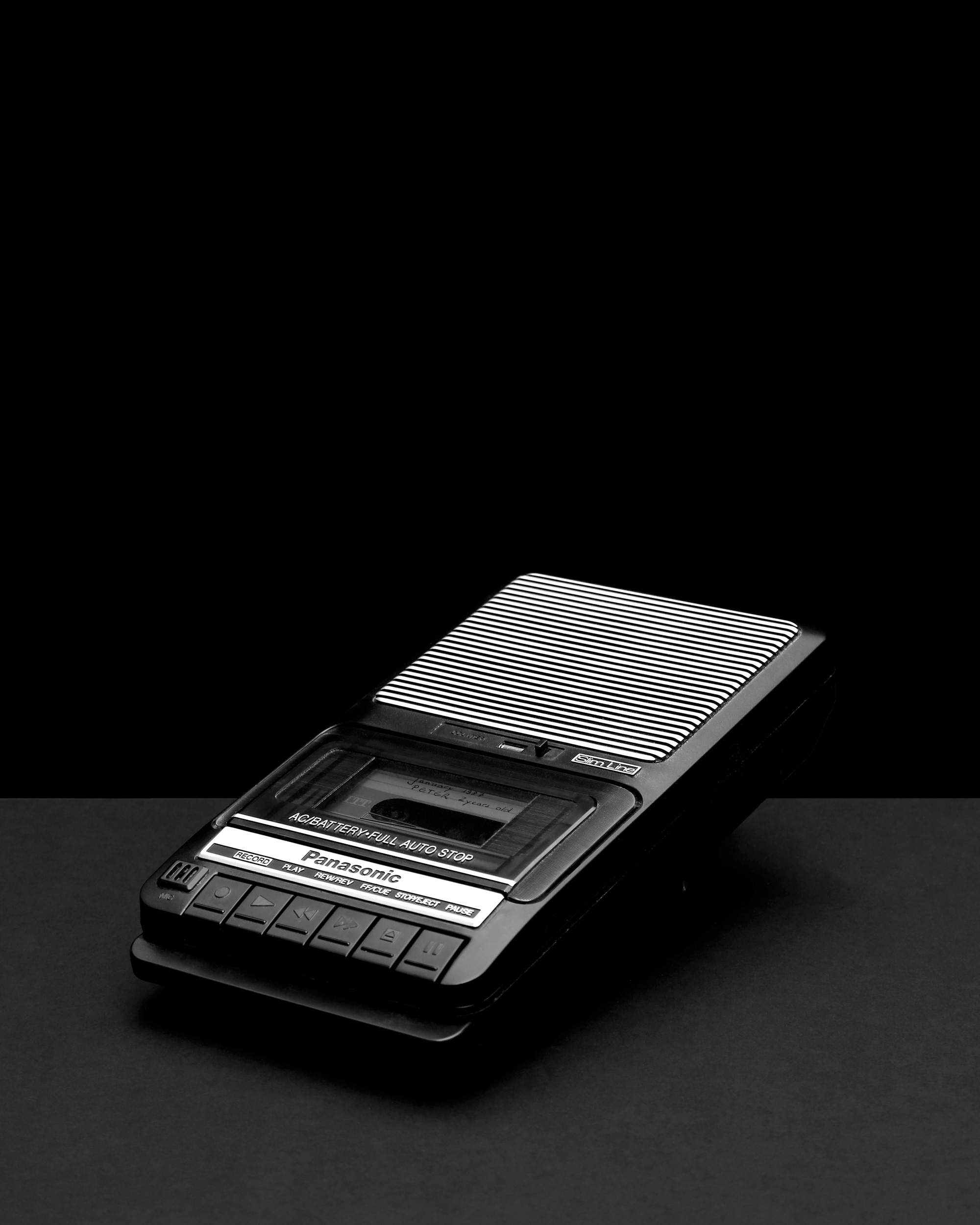 Peter 2 years old
2017
Fibre based silver gelatin print
Edition of 3 + 2
Geist
2013
Fibre based silver gelatin print
Edition of 3 + 2
Installation view,
Open Eye Gallery, Liverpool
2016
High Fidelity
2014
50 x 40"
Fibre based silver gelatin print
Edition of 3 + 2
Seele als Patient
2016
Fibre based silver gelatin print
Edition of 3 + 2
The Black Bag (with inventory)
2014, 2017
An orange pocket torch

Three identity cards

A set of house keys

Bank withdrawal slips

Hospital Personal Patients' card

German passport

A pack of Wrigley's Doublemint chewing gum (four sticks remaining)

Two grey-and-orange Lufthansa pens

A Lufthansa ticket from Stuttgart, Germany, to London Heathrow

Address of a police station in the Netherlands (handwritten)

Boarding-pass stub

Tales from Shakespeare by Charles and Mary Lamb

The King James Bible in a zipped leatherette case

A British driver's license

MOT certificate for a 1989 Volkwagen Golf

Name and address of the Minister of Agriculture and Fisheries to Oman

A photograph of a man in tinted glasses standing at a bar

Job application form

Debenhams personal-account card

Four raffle tickets for a New Year's prize draw

A love poem (written in shorthand on A4 paper)

A male name (red biro on a headed hotel notepad)

Telephone numbers and addresses (all handwritten)

A picture of a woman standing in a field drawn by a child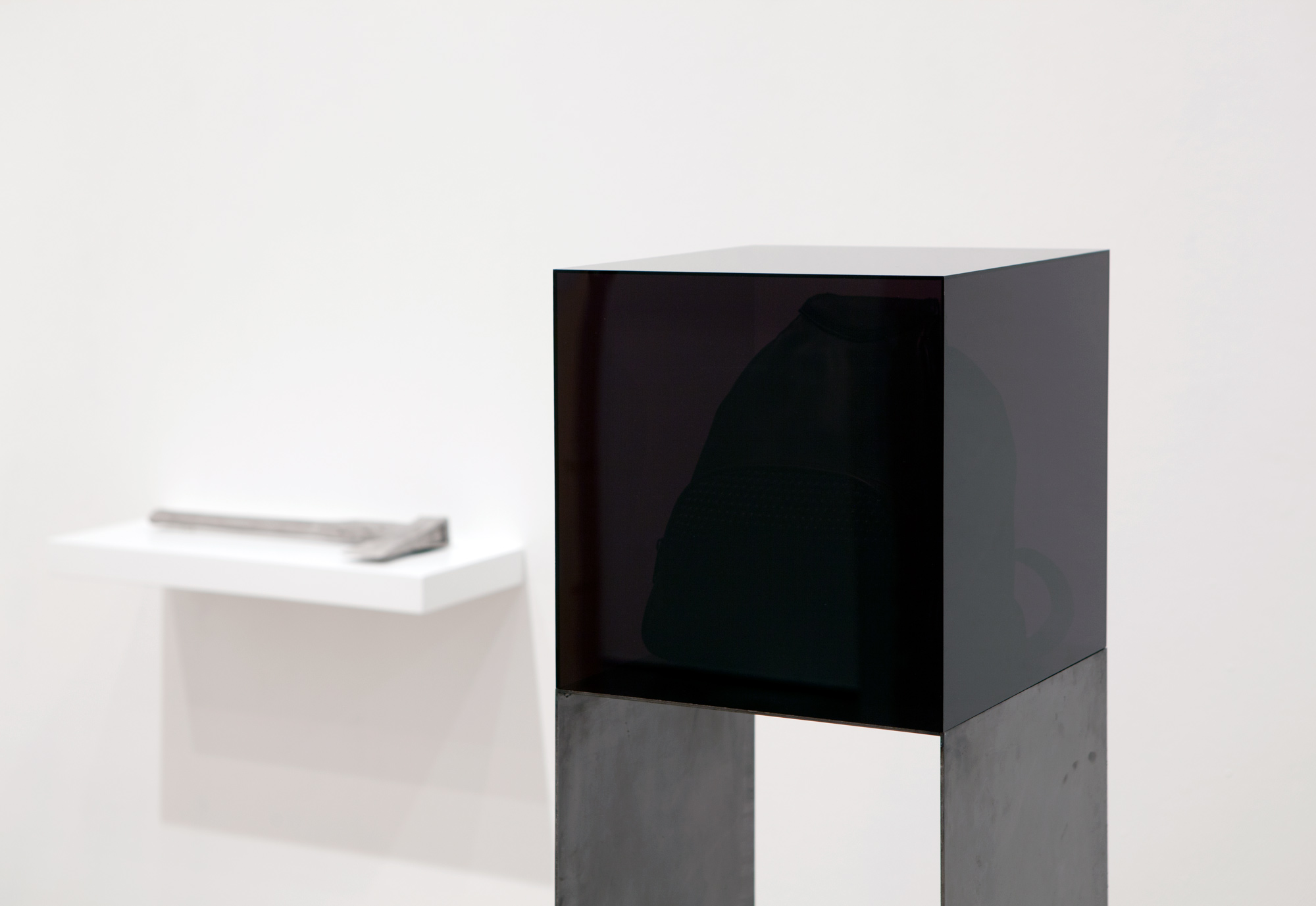 Installation view
Open Eye Gallery, Liverpool
2016
Liebe und Haß
2017
Unique photogram
Uneditioned
Twin Houses
2016
Fibre based silver gelatin print
Edition of 3 + 2
Contact Sheet
2017
Uneditioned
Was ist Schizophrenie
2016
Fibre based silver gelatin print
Edition of 3 + 2
Installation view,
Open Eye Gallery, Liverpool
2016